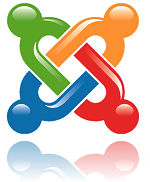 This article explains how to solve the problem when:
1. New user registers and is not sent the activation email
2. Contact form when submitted, returns the error:
SMTP Error! Could not connect to SMTP host.
Issue:
The issue is that your smtp server is not properly configured in joomla and mail options are wrong
Solution:
Solution is simple, goto :
joomla administrator > global configuration > server
On that page, to the right side, find this option:
Mail Settings
In that set of fields, simple change Mailer to PHP Mail Function
And save the settings.
Test your registration process and contact page once again to confirm.
You might also like