Blog Author info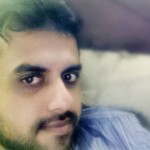 Name: Muhammad Nabeel Khan.
Date of Birth: 27th-march (that makes me Aries ;) )
Profession: Doctor and web developer /programmer
Hobbies: Programming, swimming
Location: Islamabad, Pakistan
So this was bit about me, please feel free to browse through the blog and let me know about your views! Thanks.
You can connect to me via my profiles at: Facebook – Orkut – Twitter - Google+
Few Words About Nabtron
Nabtron had been initiated by a group of old school guys who left to different countries and then got organized to work as a team to provide their services and get combined benefit.
We currently provide services to our clients in United Kingdom, USA, Pakistan, India, Sri Lanka and other countries.
Our team includes web and software development experts along with SEO masters and project managers.
We are available mainly 24 hours, 6 days a week, but staff members are also available to respond to you on Sundays.
Checkout the services we offer at Nabtron.
Contact us through contact page.